This ad will not print with your recipe
Banana Cake VII
I developed this recipe after trying many versions and I like this one the best. It's moist and has a sponge-like consistency and is very simple to make. It can also be used in a 9x13 pan.
By Lyle Nicholson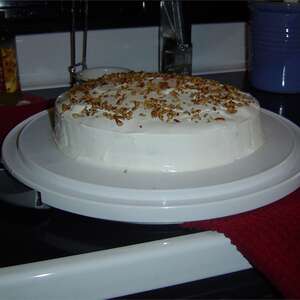 Ingredients
Original recipe yields 24 servings
Nutrition Facts
Per Serving:
116 calories; protein 1.7g; carbohydrates 17.7g; fat 4.4g; cholesterol 25.8mg; sodium 129.6mg.
Full Nutrition
This ad will not print with your recipe
Ads will not print with your recipe
Advertisement