This ad will not print with your recipe
Javanese Pork Tenderloin
A wonderfully moist barbecued pork with an Asian kick! Although this pork needs to be started 2 days ahead of serving, the recipe is very easy and so worth the wait! Wonderful served with udon noodles dressed with sesame oil and soy sauce.
By BAJATHECAT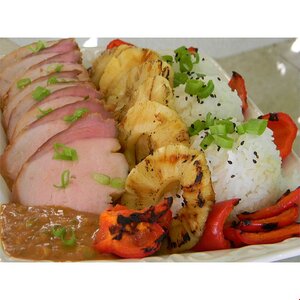 Ingredients
Original recipe yields 8 servings
Partner Tip
Reynolds® Aluminum foil can be used to keep food moist, cook it evenly, and make clean-up easier.
Nutrition Facts
Per Serving:
296.9 calories; 19.4 g protein; 19.4 g carbohydrates; 46.8 mg cholesterol; 3279.1 mg sodium.
Full Nutrition
This ad will not print with your recipe
Ads will not print with your recipe
Advertisement