This ad will not print with your recipe
Spiced Farmhouse Fairy Cakes
This is a nice family recipe that's easy to remember and tastes delicious! They're very simple, but you can vary flavorings, or add an icing to your own liking. They taste best warm with coffee or tea.
By Sheikspear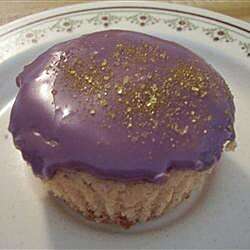 Ingredients
Original recipe yields 18 servings
Nutrition Facts
Per Serving:
129 calories; protein 1.8g; carbohydrates 18.1g; fat 5.6g; cholesterol 20.7mg; sodium 198.6mg.
Full Nutrition
This ad will not print with your recipe
Ads will not print with your recipe
Advertisement