This ad will not print with your recipe
Fat-Free Vanilla Coffee Creamer
Quick, easy, fat-free, budget-friendly, and delicious coffee creamer made right at home. Will last in the refrigerator for 1 1/2 weeks.
By itsallrelevant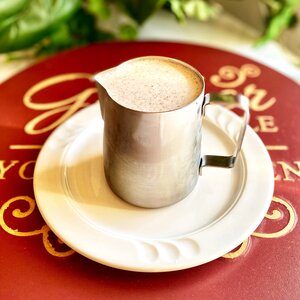 Ingredients
Original recipe yields 10 servings
Cook's Notes:
Imitation vanilla extract can be used instead of pure.
Tips
White sugar, Truvia(R), or powdered sugar can also be used but the amount will depend on taste.
Nutrition Facts
Per Serving:
15 calories; protein 1.3g; carbohydrates 2.1g; cholesterol 0.7mg; sodium 20.2mg.
Full Nutrition
This ad will not print with your recipe
Ads will not print with your recipe
Advertisement