This ad will not print with your recipe
Creamy Butternut Squash Mac and Cheese
This is a delicious recipe for butternut squash mac and cheese that is husband and kid approved. Just beware of portion control; you'll want seconds and then some. Play around with the recipe, it's fairly forgiving.
By Merritt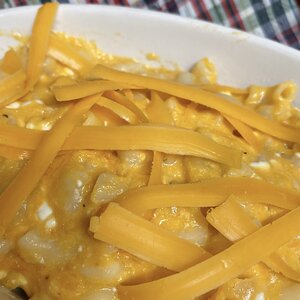 Ingredients
Original recipe yields 8 servings
Cook's Note:
You can use cauliflower instead of butternut squash, though I would increase the amount of shredded cheese for color. You can also use sour cream instead of cottage cheese.
Nutrition Facts
Per Serving:
262 calories; protein 11.3g; carbohydrates 44.1g; fat 4.1g; cholesterol 8.5mg; sodium 121.3mg.
Full Nutrition
This ad will not print with your recipe
Ads will not print with your recipe
Advertisement