This ad will not print with your recipe
Pressure Cooker Butternut Squash Soup
An easy and quick recipe to make butternut squash soup using a pressure cooker.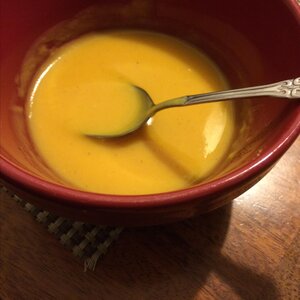 Ingredients
Original recipe yields 8 servings
Cook's Notes:
Use homemade vegetable stock and/or yogurt if possible.
Tips
If you don't have a high quality vegetable peeler, it may be difficult to peel the squash. You can either put the squash and 2 tablespoons water in a slow cooker on High for the day, or quarter squash, place on a trivet in pressure cooker with 1 cup water, and cook at least 10 minutes.
Tips
Add carrots if desired.
Tips
You can also transfer in batches to a food processor or blender in step 3, but make sure that there is enough liquid in each batch.
Nutrition Facts
Per Serving:
313 calories; protein 6g 12% DV; carbohydrates 49.6g 16% DV; fat 12.1g 19% DV; cholesterol 26mg 9% DV; sodium 598.4mg 24% DV.
Full Nutrition
This ad will not print with your recipe
Ads will not print with your recipe
Advertisement