This ad will not print with your recipe
Classic Red Velvet Cupcakes
Originally from Down South, and once the signature dessert at the Waldorf-Astoria in the 1920s, the Red Velvet Cake has become an American favorite. It's hip, fun, and easy to make. Red Velvet -- in cake or cupcake form -- is a hit at every party.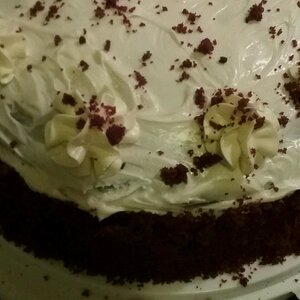 Ingredients
Original recipe yields 24 servings
Nutrition Facts
Per Serving:
203 calories; protein 1.8g 4% DV; carbohydrates 30.2g 10% DV; fat 9g 14% DV; cholesterol 23.3mg 8% DV; sodium 177.3mg 7% DV.
Full Nutrition
This ad will not print with your recipe
Ads will not print with your recipe
Advertisement