This ad will not print with your recipe
Ezekiel Bread II
This bread is also known as Bible Bread or Fasting Bread. This version does not use beans; instead it contains cooked lentils and several whole grain flours. You may have to visit a health foods store to find some of these ingredients.
By MARBALET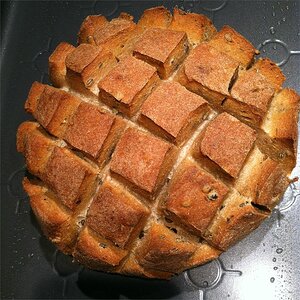 Ingredients
Original recipe yields 48 servings
Nutrition Facts
Per Serving:
161.7 calories; 6.6 g protein; 29.3 g carbohydrates; 0 mg cholesterol; 148.5 mg sodium.
Full Nutrition
This ad will not print with your recipe
Ads will not print with your recipe
Advertisement