Ingredients
3 h 20 m
servings
83
Original recipe yields 40 servings (2 loaves)
Directions
{{model.addEditText}}
Print
Heat the milk in a small saucepan until it bubbles, then remove from heat. Let cool until lukewarm.

In a small mixing bowl, dissolve yeast in the lukewarm milk. Let sit until creamy, about 10 minutes.

Pour the yeast mixture into a large mixing bowl. Mix in the molasses, egg, 4 cups of the rye flour, salt, and caraway seeds. Cover with a damp towel, and let rise for 45 minutes.

Stir in the remaining rye flour, 1/2 cup at a time, until the mixture forms a soft dough; stir well after each addition. (You may not need to add all of the rye flour.)Turn dough out onto a lightly floured surface, and knead until smooth and elastic, about 8 minutes. Lightly oil a large mixing bowl, place the dough in the bowl, and turn to coat with oil. Cover with a damp cloth, and put in a warm place to rise until doubled in volume, about 1 hour.

Deflate the dough, and turn it out onto a lightly floured surface. Divide the dough into two equal pieces, and form into loaves. Place the loaves into two lightly greased 9x5 inch loaf pans. Cover the loaves with a damp cloth, and let rise until doubled in volume, about 40 minutes.

Bake in a preheated 350 degrees F (175 degrees C) oven for about 30 minutes, or until the top is golden brown and the bottom of the loaf sounds hollow when tapped.
Share
Questions about Bread Recipes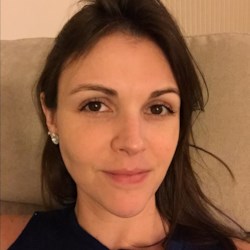 How much yeast is in a package of yeast?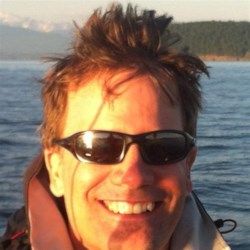 Can I freeze dough and then bake it later?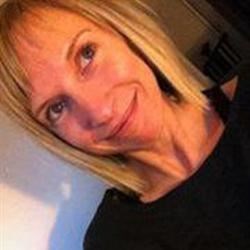 I want my bread loaves to have a thicker crust. What can I do?
Reviews
Read all reviews
17

Rate and review
18 Ratings
Most helpful positive review
I tried this recipe for the blood group diet, which calls for no wheat or milk (type A). I substituted soy milk for the milk, and it turned out great. It's much easier than the recipes that call...
Most helpful critical review
Please excuse my ignorance, but I can see no way that 2 cups of milk are going to allow anything to be done with 7 cups of rye flour. Adding water did not help. There seems to be something funda...
Most helpful
Most positive
Least positive
Newest