This ad will not print with your recipe
Sweet Potato Butternut Squash Pie
This pie has a custard-like filling. I love the unique taste. I usually don't measure anything, so I say play with the spices until it tastes right!
By Lynnea Cabhewin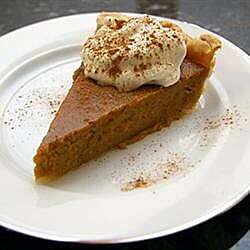 Ingredients
Original recipe yields 8 servings
Nutrition Facts
Per Serving:
399 calories; protein 7.2g; carbohydrates 64.6g; fat 11.8g; cholesterol 99.5mg; sodium 249.6mg.
Full Nutrition
This ad will not print with your recipe
Ads will not print with your recipe
Advertisement