This ad will not print with your recipe
Quick Vegetable Curry
A bountiful medley of beans and vegetables. This easy curry can be made in minutes. Increase or decrease the spices to suit your taste. Serve over rice with Indian naan bread or chapatti (flatbread).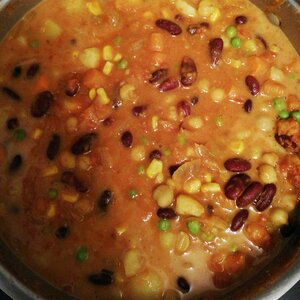 Ingredients
Original recipe yields 6 servings
Nutrition Facts
Per Serving:
423 calories; protein 12.4g 25% DV; carbohydrates 53.6g 17% DV; fat 19.9g 31% DV; cholesterol 0mg; sodium 510mg 20% DV.
Full Nutrition
This ad will not print with your recipe
Ads will not print with your recipe
Advertisement