This ad will not print with your recipe
Roasted Garlic Tyrokavteri
This is a great spread to serve with crusty breads, toasted pita, or raw vegetables. I add roasted garlic and oregano to mine to complete the flavors!
By Granola Gary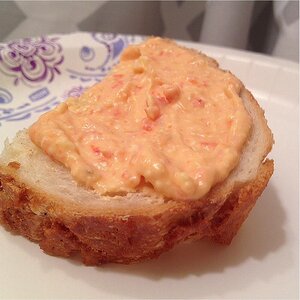 Ingredients
Original recipe yields 24 servings
Nutrition Facts
Per Serving:
71 calories; protein 2g; carbohydrates 1.9g; fat 6.3g; cholesterol 14.5mg; sodium 151.4mg.
Full Nutrition
This ad will not print with your recipe
Ads will not print with your recipe
Advertisement