This ad will not print with your recipe
Venison Meatloaf
This is a yummy and moist meatloaf with a bit of a kick. Use more or less spices to suit your taste, I like it as is!
By angelamclamb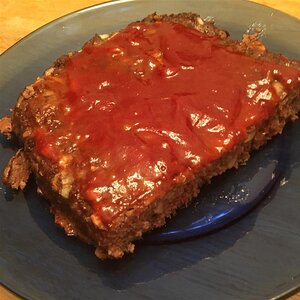 Ingredients
Original recipe yields 4 servings
Nutrition Facts
Per Serving:
219.6 calories; 28.5 g protein; 14.5 g carbohydrates; 142.9 mg cholesterol; 275.3 mg sodium.
Full Nutrition
This ad will not print with your recipe
Ads will not print with your recipe
Advertisement